Is the EU provoking a trade dispute with electric cars from China?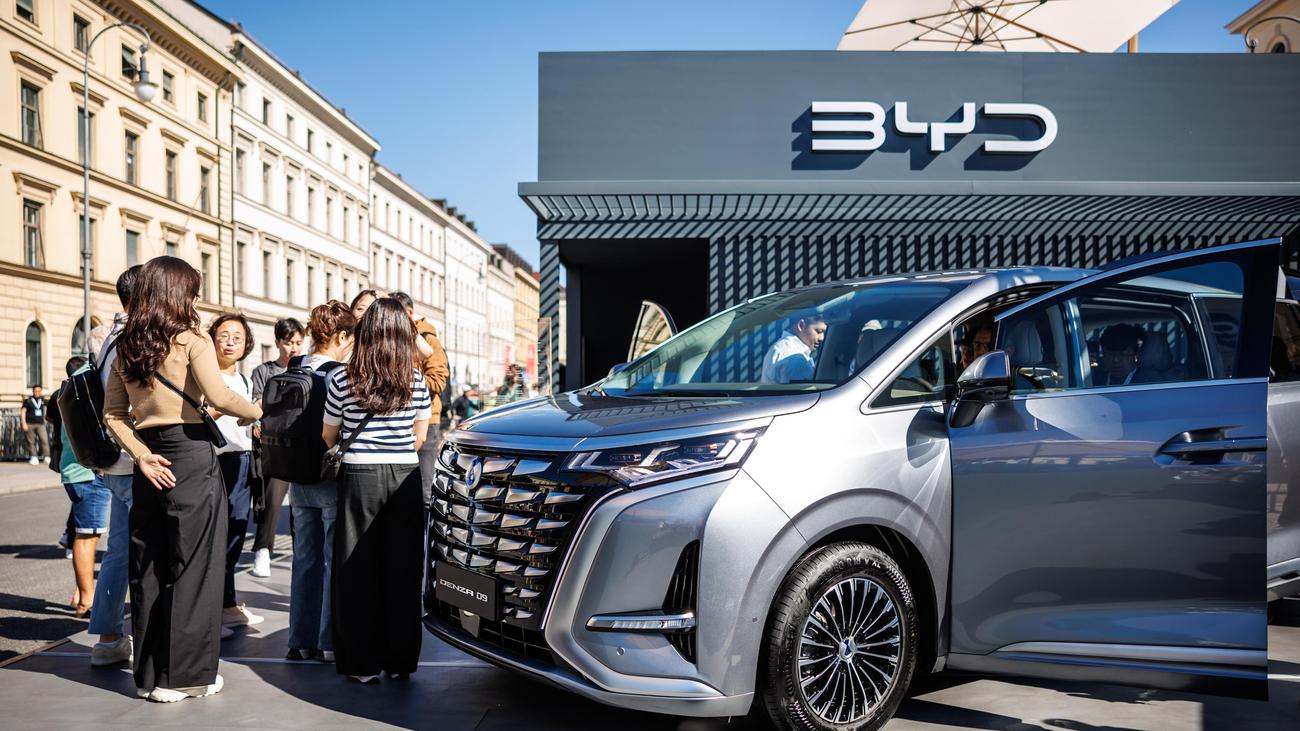 Does the EU provoke a trade dispute? – Page 1
Eigentlich müsste es EU-Kommissionspräsidentin Ursula von der Leyen gut mit der deutschen Autoindustrie meinen. Wegen angeblicher Wettbewerbsverzerrungen will sie prüfen lassen, inwiefern die Subventionspolitik von Chinas Führung chinesische Hersteller von Elektroautos unangemessen bevorteilt. Schließlich will die gebürtige Niedersächsin, deren Vater als einstiger dortiger Ministerpräsident lange Zeit im Aufsichtsrat von Volkswagen saß, die Europäer vor der anstehenden Schwemme chinesischer Elektroautos schützen. Die deutschen Autobauer sind von dem Vorstoß von der Leyens jedoch alles andere als begeistert.
During her speech on the state of the EU, the President of the Commission announced an investigation into subsidies for electric vehicles from China. She revealed a plan that the Commission has been considering for some time. Von der Leyen anticipated the likely outcome of the investigation, stating that the global markets would be "flooded with cheap Chinese electric cars." She emphasized that Europe is open to competition but not to an unfair race to the bottom. China provides enormous subsidies to its industry.
Die Sätze der Kommissionspräsidentin legen nahe: Die Kommission ist offenbar dazu bereit, aus China importierte batterieelektrische Fahrzeuge am Ende der Untersuchung notfalls mit Strafzöllen zu belegen.
The German industry opposes punitive tariffs.
The German automotive industry, on the other hand, wants to compete with Chinese manufacturers, even though they can offer very low prices. "An anti-subsidy investigation alone does not contribute to solving the existing challenges regarding the competitiveness of the European location," said the Association of the Automotive Industry VDA. They advocate for free and rules-based trade.
The concern behind this is the fear of retaliatory measures from the Chinese government. "If actions are taken against Chinese imports in Europe, we can expect with absolute certainty that China will react," says Ferdinand Dudenhöffer from the Center Automotive Research. "A rupture with China would severely harm the German automotive industry." The announcement from Brussels alone will cause annoyance among the Chinese.
The Chinese government has responded to US tariffs with their own trade blockades after a short delay. The German industry is particularly vulnerable. However, the vulnerability is distributed asymmetrically: China's automotive industry does not yet have the EU as a market for sales – the manufacturers have hardly anything to lose, they only face potential disappointment in their plans for international expansion. On the other hand, Germany's automotive industry is painfully dependent on China: the Chinese market accounts for one-third of their sales.
The initiative originates from France.
Es war also keine deutsche Lobbyarbeit, auf die der Plan der EU-Kommission zurückgeht. Als Initiator gilt vielmehr Frankreich. Hier sieht das Bild der Abhängigkeiten anders aus: Die französischen Hersteller Stellantis (unter anderem ehemals Peugeot und Citroën) und Renault haben in China nur geringe Marktanteile. Sie haben im Handelsstreit mit dem Land weniger zu verlieren und mehr zu gewinnen.
Criticism of von der Leyen is coming from the German automotive industry. It is said that the Commission President is acting "on behalf of France". She is further exacerbating the already difficult trade relations with China. There is also frustration with the French industry. "Ultimately, France is not only targeting competition from China, but also aiming to weaken German premium brands."
China bietet unschlagbar günstig an
The announcement made by von der Leyen is said to be a significant burden on the trade negotiations, it is further stated. EU Trade Commissioner Valdis Dombrovskis will feel this during his upcoming trip to China in a few days.
Chinese electric cars are indeed very affordable due to a well-planned, cost-oriented development, stable supply chains, and high production numbers. Additionally, there are location advantages that are the responsibility of the government, such as subsidized low energy costs or state funding. The provinces want to retain their companies and therefore offer discounted land, water, and wastewater prices.
The Chinese Chamber of Commerce in Brussels rejected the accusations made by the EU Commission. The advantage of Chinese electric cars is not due to government subsidies, but rather to industrial superiority. The EU should objectively consider this instead of resorting to unilateral economic and trade measures that could hinder or increase the development and operational costs of Chinese electric cars in the European market.
Wang Lutong, im chinesischen Außenministerium für europäische Angelegenheiten zuständig, verwies auf Absatzförderung für E-Autos in vielen Mitgliedstaaten. "In welcher Position ist die EU-Kommission, eine Antisubventionsuntersuchung gegen Elektrofahrzeuge aus China einzuleiten? Das ist nichts anderes als purer Protektionismus", schrieb er auf X.
Habeck signalisiert Unterstützung
Support for the commission, on the other hand, comes from Paris and Berlin. France's Minister of Economy and Finance, Bruno Le Maire, stated that it was a "very good decision". If the Chinese subsidies violated international regulations, "we must punish that". The German Minister of Economy, Robert Habeck, expressed a similar view: if there is suspicion of unfair competition taking place, conducting an investigation is the appropriate step.
Bernd Lange (SPD), Chairman of the Trade Committee in the European Parliament, also supports an examination of whether China subsidizes its automotive industry: "The Commission's decision is correct, as there are suspicions. Everyone should play by the same fair rules. Competition among products should be based on quality, not unfair prices. Otherwise, companies like VW, which guarantee good jobs and strong workers' rights, will have a clear competitive disadvantage."
China ist wichtiger Batterielieferant
However, Lange warns against preempting the outcome: "Every investigation should always be based on facts and not be politically motivated." Measures should ensure fair competition and not be used as a tool for protectionism.
Lange points out that China has a 60 percent market share in the production of batteries for electric cars. Additionally, 70 percent of lithium processing takes place in China. This should be understood as a warning not to provoke a conflict lightly. Lange urges the EU to become more active in industrial policy, including trade agreements with Southeast Asia and increased recycling to strengthen our battery production. Innovative thinking instead of protectionism is needed.
This post was taken from the China.Table Professional Briefing on September 14, 2023.