Gebäudeenergiegesetz: Dies gilt ab 2024 für den Einbau neuer Heizungen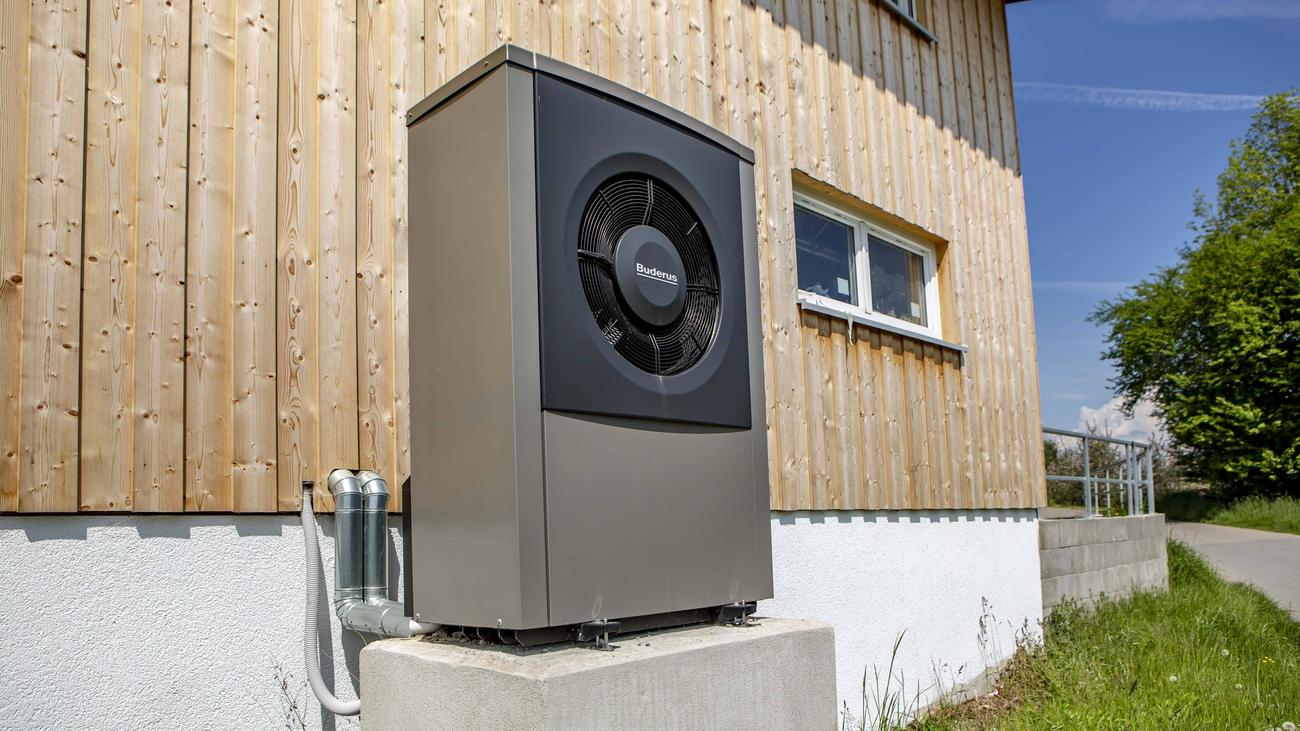 The Heating Law has cleared the final hurdle. After months of dispute, the Bundestag has passed the Building Energy Act. In the parliamentary process, the strict requirements for future heating replacement have been partially relaxed. The controversial reform is accompanied by planned higher subsidy rates. The key answers are:
Alle Fragen im Überblick:
What does the law state?

From when does the law apply and what exceptions exist?

How long can I still use my old gas or oil heater?

What happens if my gas or oil heater breaks down?

Kann ich in Zukunft immer noch eine Gas- oder Ölheizung installieren?

What does the government funding look like?

What is important for tenants?

What applies to individuals over the age of 80?
Was ist im Gesetz enthalten?
Im Kern sieht
das Gebäudeenergiegesetz (GEG) – das sogenannte Heizungsgesetz – vor, dass
künftig nur noch Heizungen eingebaut werden dürfen, die zu
mindestens 65 Prozent mit erneuerbarer Energie betrieben werden. Ab 2045 sollen alle Heizungen klimaneutral sein. Klassische Öl- und Gasheizungen können dies im Regelfall nicht leisten. Neben elektrischen Wärmepumpen, Solarthermie- oder Erdwärmesystemen sind auch Holzheizungen möglich. Der ursprüngliche Plan, Pelletheizungen nur unter Auflagen und in Bestandsgebäuden zuzulassen, wurde gekippt. Ihr Einbau soll uneingeschränkt im Alt- und Neubau weiterhin möglich sein.
The regulations are intended to take effect much later for most buildings than initially planned, usually only after the municipalities have decided where they can and want to offer district heating. In addition, there are numerous exceptions. The installation of gas and even oil heating systems will still be possible in many cases for some time.
When does the law come into effect and what exceptions are there?
The rules will apply from January 2024 – but initially only in new buildings in new development areas. For existing buildings and other new buildings, municipalities should first present plans on how the local climate-friendly transformation should work, such as the construction of district heating networks or gas networks for biogas or hydrogen.
Großstädte ab 100.000 Einwohnern sollen eine verpflichtende Wärmeplanung bis Juli 2026 vorlegen, kleinere Städte und Gemeinden haben sogar bis Juli 2028 Zeit. Für Kommunen mit weniger als 10.000 Einwohnern sollen lockerere Vorgaben für das Erstellen der Pläne gelten, kleine benachbarte Gemeindegebiete dürfen dabei zusammenarbeiten.
If decisions have already been made before the deadlines, for example, regarding the construction or expansion of a heat network or a climate-neutral gas network, the 65 percent rule applies earlier. There is no postponement if a municipality does not submit a heat planning by the prescribed date. The regulations still apply.
For how long am I allowed to continue using my old gas or oil heating system?
Niemand soll seine funktionierende Gasheizung ausbauen müssen, man kann sie auch reparieren lassen. Bereits jetzt gibt es aber eine Vorgabe im GEG, wonach unter bestimmten Voraussetzungen (und mit Ausnahmen) Öl- und Gasheizungen ausgetauscht werden müssen, die älter als 30 Jahre sind. Das soll sich nicht ändern.
What happens if my gas or oil heating system breaks down?
If a natural gas or oil heating system is irreparable, homeowners typically have five years to install a new heating system that achieves the 65 percent target. In the meantime, they can temporarily rely on a used oil or gas heating system. For multi-family houses, depending on the existing system and local heat planning, longer transition periods may apply. However, the climate protection law states that all heating systems must be climate-neutral by 2045.
Kann ich in Zukunft immer noch eine Gas- oder Ölheizung installieren?
Yes, in principle – but there are additional requirements. Anyone who wants to install such a heating system after January 1, 2024, must seek advice beforehand. The goal is to highlight a potential cost trap due to the increasing CO₂ prices, which make fossil fuels more expensive.
Gas heaters that can be converted to hydrogen can be installed until a heat plan is provided. However, if the municipal heat plan does not include a hydrogen network, gradual requirements for the addition of climate-neutral gases such as biomethane apply. From 2029, a share of 15 percent, from 2035 a share of 30 percent, and from 2040 a share of 60 percent of climate-neutral gases must be used.
What does the government support look like?
The government plans to support the heat transition with billions of funds. The money will not come from the regular federal budget, but from a special fund: the Climate and Transformation Fund.
The rules for financial support are not included in the GEG, but the traffic light factions have agreed in a accompanying resolution to increase the maximum funding rate to 70 percent of the investment costs and to add a social component. In principle, homeowners should be supported with 30 percent of the costs when converting to a more climate-friendly heating system. In addition, those who live in their own homes should be able to apply for a 20 percent climate speed bonus, which will be reduced by three percentage points every two years starting in 2028. Furthermore, those with a taxable household income of less than 40,000 euros should be able to receive an additional 30 percent funding.
The three funding components can be combined, but together they are capped at 70 percent and a maximum funding amount. For single-family houses, costs up to 30,000 euros are eligible for funding, so the maximum funding amount is 21,000 euros. For new gas heaters, only the additional costs for potential conversion to hydrogen are eligible for funding.
Was ist von Bedeutung für Mieter?
Tenants should be protected from excessive cost increases due to investments. To achieve this, the Ampel party wants to introduce an additional modernization surcharge. This would allow landlords, for example, to pass on investment costs to tenants during renovations. In the case of a heating system replacement, the modernization surcharge can be increased from eight to ten percent per year – under one condition: the landlord can only pass on the costs if they take advantage of government funding and deduct the amount of the subsidy from the costs that can be passed on. In the end, they can only burden the tenant with ten percent of the actual additional costs.
Und: Die maximale Mieterhöhung pro Quadratmeter und Monat soll immer bei 50 Cent gedeckelt werden. Das soll gelten für die Dauer von sechs Jahren – und unabhängig davon, ob Vermieter die Kosten über die bisherige oder die neue Modernisierungsumlage auf Mieter umlegen.
Furthermore, the federal government aims to protect tenants from excessive cost increases with a new hardship provision. For tenants whose rent increases to more than 30 percent of their household income due to modernization, only a limited ability to pass on costs should apply. In addition, rent increases due to heating system replacements should be excluded for index-linked rents.
What applies to people over 80 years old?
The traffic light factions have removed the originally planned special rule for those over 80 years old. In the original draft law, it was planned that for self-using owners of buildings with up to six apartments, who are older than 80 years, the obligation to install a heating system with 65 percent renewable energy in case of a heating failure – meaning when a broken heating system cannot be repaired anymore – would be waived.