Digitale Persönlichkeit: Wie man aus dem Internet verschwindet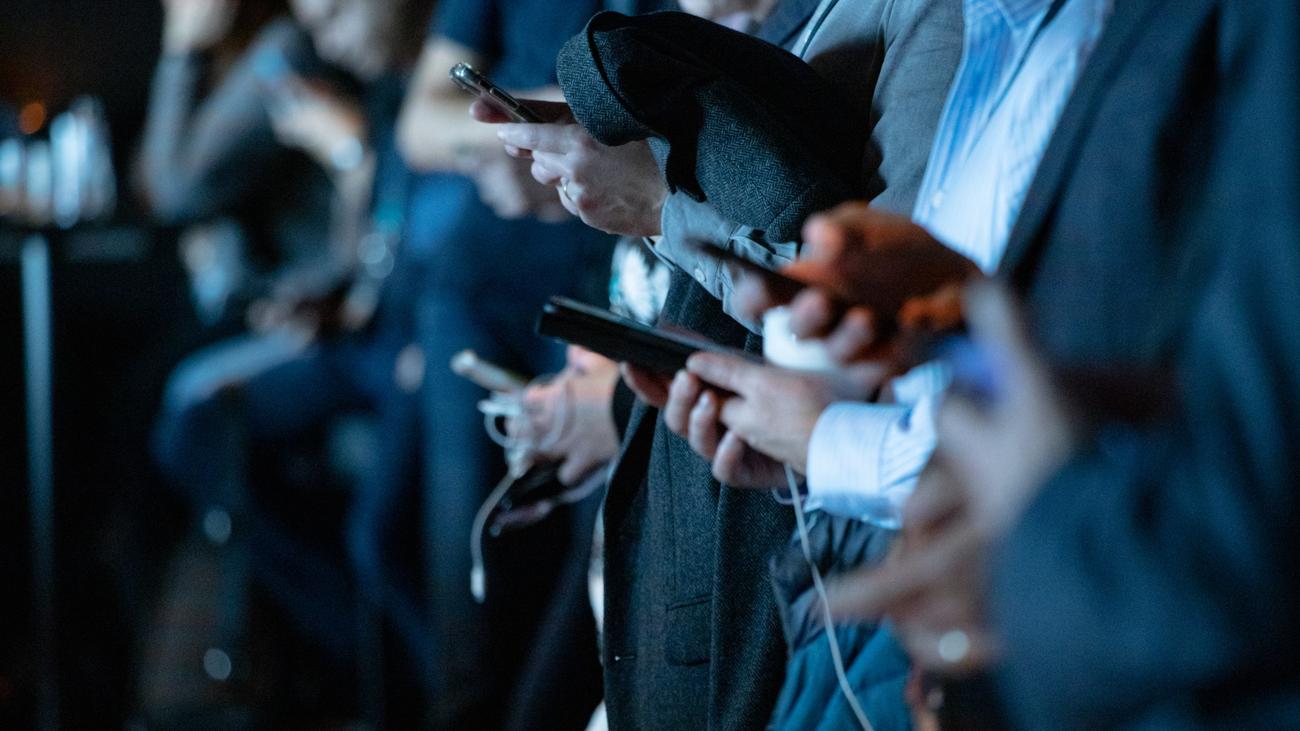 Wie man aus dem Internet verschwindet – Seite 1
Mein Instagram-Profil könnte folgende
Informationen enthalten: Jenifer Becker wurde 1991 in Bad Hersfeld geboren. Sie
wuchs in einer kleinbürgerlichen Familie auf und wurde im Halbfinale des hessischen Jugendschachturniers 2006
wegen eines Betrugsversuchs disqualifiziert. Ihr Vater war Historiker und sammelte Karl-May-Romane. Mit 19 studierte sie Kommunikationsdesign an der Fachhochschule
Mainz und später Literarisches Schreiben am Literaturinstitut Hildesheim. Mit
Mitte 30 schrieb sie einen Roman über eine Person, die sich aus dem Internet
löscht.
There are specialists who can help you disappear. One of them is Frank M. Ahearn, a white American who is often seen wearing sunglasses in most of the Google image search results and claims to have written several New York Times bestsellers, including "How to Disappear from Big Brother: Avoid Surveillance, Prevent Unwanted Intrusion and Create Privacy in an Era of Global Spying" (2014) and "How to Disappear: Erase Your Digital Footprint, Leave False Trails, and Vanish Without a Trace" (2010), according to his own website. Because of his beard, he reminds me of T.C. Boyle – I googled and found out that it is a Henriquartre beard. Paradoxically, in order to disappear from the internet, Ahearn believes it is necessary to spread as much content about oneself as possible. Quoting from an article I found on OneZero: "You have to get rid of the idea that you can 'disappear from the internet.' It just doesn't exist." The only way, according to Ahearn, is to spread as much misinformation about oneself as possible. His strategy involves the steps of misinformation, disinformation, and reinformation. Misinformation means deleting or having deleted anything that can be found online about oneself. Disinformation means creating false trails, such as opening random bank accounts or activating phone lines in different locations. Reinformation means moving, starting anew, and building a new life.
Eine andere Strategie, um online zu verschwinden:
Den eigenen Tod vortäuschen. Die Autorin Susan Meachen hatte sich 2020 auf dem
Facebookprofil ihrer Tochter für tot erklärt; die "Tochter" schrieb, die Mutter
habe aufgrund digitalen Mobbings Suizid begangen. Zwei Jahre später erstand Meachen
auf Social Media wieder auf. Ein belgischer TikTok-Star simulierte
seinen Tod auf der Video-Plattform und sorgte mit einer Aufnahme, in der er per
Helikopter auf seiner eigenen Beerdigung auftaucht, für viralen Content. Auf Social-Media-Plattformen zu
sterben ist also nicht nur eine Möglichkeit, sich aus dem Netz zurückzuziehen,
sondern auch eine lukrative Marketingstrategie. Auf einem Preview-Event meinte eine
Bloggerin zu mir, sie fände es authentisch, dass ich kein Instagram habe. Die
vermeintliche Authentizität der einen ist das kulturelle Kapital der anderen.
Zu verschwinden oder vorgeblich nie
dagewesen zu sein, ist mittlerweile so etwas wie eine traditionelle
Kulturtechnik des Literaturbetriebs. Thomas PynchonHe has put a lot of energy into remaining largely anonymous: After the publication of his first novel V in 1963, he fled from Mexico City to Guanajuato in an eight-hour journey to escape the paparazzi's cameras. At least that's how Jules Siegel describes it in the March issue of Playboy from 1977, after Pynchon began an affair with his wife. There are only a few black and white photos from the elusive writer's youth, such as a portrait from a Navy Cruise Book showing him as an 18-year-old trainee recruit. The myth of Pynchon has now become ingrained in American popular culture. His illusory absence has become a ubiquitous presence in society. The perception of this game of hide-and-seek as a mere self-protective measure of a shy writer overlooks the marketing effect intertwined with it.
Elena Ferrante's identity is still a topic of discussion. The Italian author (My Brilliant Friend) has insisted on her anonymity for decades. In 2016, journalist Claudio Gatti's investigations led to a retired librarian and translator named Anita Raja, who grew up in Naples, or her husband, author Domenico Starnone. These claims could not be confirmed, and Ferrante's biographer also denied them.
Solche klandestinen Autor*innenfiguren
ließen sich heute wahrscheinlich nur schwer konstruieren. Das Internet
funktioniert additiv, nicht subtraktiv. Informationen, die einmal da gewesen
sind, bleiben tendenziell für immer vorhanden, Reste gelöschter Daten und
heruntergenommene Websites können durch Anbieter wie die Wayback-Machine
wiederhergestellt werden, ein Online-Archiv, mit dem sich Inhalte rekonstruieren
lassen. Ein Pynchon, der vergleichbar viel Aufmerksamkeit auf sich ziehen
würde, wie es der reale in den Sechzigern und Siebzigern getan hat, würde heute
vermutlich von einer Armada 13-jähriger Reddit-Nutzer*innen aufgespürt werden.
If I claim that privacy is nothing more than a PR strategy, then why not simply disclose all data, share everything, and create total transparency? In Capital is Dead (2019), McKenzie Wark writes about the connection between information control and power. In a world permeated by the ubiquitous presence of ones and zeros, those at the top of the system are the ones who control our flow of information – the vectorial class. According to Wark, privacy has always been a bourgeois construct, but the problem today is that this new class establishes an asymmetrical information relationship where data is not democratically managed, but rather unilaterally extracted. The only return for the consumer is a slightly more pleasant life: "Fear every Company, that makes life easier for you," writes Frank Ahearn in his guide How to Disappear: Erase Your Digital Footprint, Leave False Trails, and Vanish Without a Trace from 2010.
I do not want to be the background noise of story snapshots.
My Facebook page would be opaque. It would only contain content about harness racing. Poorly resolved snapshots of me filling out betting slips at a betting window or helping a driver connect the race car to their horse. On my Linked-In profile, I would give webinars. In my self-edited Wikipedia article, I would be born in 1985. Additional information would be: as a child, I suffered from chronic bladder infections. After my father died from a pulmonary embolism, I couldn't speak for three days. I was in love with Beetlejuice and afraid of E.T. Due to the Wikipedia moderators, the article would probably not survive a week.
Auf meinem
aus Trotz erstellten PlusPedia-Artikel könnte die Schwester meines Großvaters
1948 mit einem kanadischen Soldaten nach Québec durchgebrannt sein. In meiner
Kindheit hätte ich Tamagotchis gesammelt, eins hieß Ché und starb nach zwei
Tagen, weil ich zu viel ferngesehen habe. Auf X wäre ich ein Chatbot, der mit
allen Signal-Nachrichten, die ich zwischen 2022 und 2023 geschrieben habe,
trainiert wurde. Der am meisten genutzte Emoji wäre der verdunkelte, zufrieden
aussehende Mond.
Actually, I don't want to completely disappear. I also don't want to contribute to an internet that becomes unusable as an information source because the only stable constant is fake content. Or aim to destroy a digital space that could actually offer utopian possibilities. I simply don't want to rely on exploitative platforms. I also don't want to be the background noise of story snapshots that I happened to land on because I looked at Isa Genzken's rose sculpture in front of the Neue Nationalgalerie.
I am writing this article because I cannot find a proper solution for how to behave digitally as a person who is in the public eye due to my profession as an author and scientist. Since I published a novel about a person who withdraws from the internet, people constantly ask me if I, like the protagonist, have withdrawn from the online world. Most of the time, they are disappointed when I tell them that I have a website and that a large part of my research on digital abstinence has taken place online.FacebookI have truly left Facebook and Instagram.
It may seem absurd that I have no problems publishing texts that are strongly autobiographical but feel uncomfortable being tagged on Instagram or having to put together stories. It is another illusion of control. Being an author is subject to the same neoliberal mechanisms as any other profession in the age of digital networking.
Due to the catastrophic forest fires, it is possible that I may not have moved to Canada as stated on my PlusPedia entry, but rather to Wales. I could have crossed from Calais to Dover by ferry and initially lived in a guesthouse on the south coast for two weeks, where I photographed my buttered toasts daily. Additionally, I would have an allergy to kiwis and a coccyx deformity that resembles the beginning of a reptile tail. In order to overcome burnout, I hiked to the summit of Mount Snowdon in sportswear and documented it with a selfie stick.
All the autobiographical data in this article may or may not correspond to the truth.